Airlift Antifatigue Logo Mat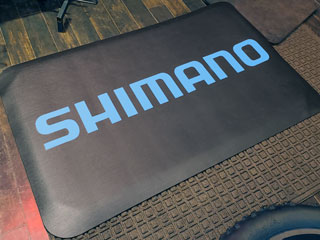 The Airlift Antifatigue Logo Mat is an economical cushioned floormat made from closed-cell PVC vinyl foam & solid vinyl surface. Promote your logo or message with full color graphics and provide lasting comfort and safety to any indoor environment. Adds stylish comfort and safety to any workspace. High-quality custom matting used for Production Facilities, Work Stations, Copier Areas, Pharmacies, Retail Checkouts, Bank Tellers, Ticketing Counters & anywhere people stand extensively. Wonderful for the helmsman or any other military M.O.S. where standing is necessary.
Construction: PVC Vinyl Foam w/ Vinyl Surface
Product Height: 1/2"
Production Time: 2-3 Weeks.
Who Should Buy This Mat? You need a branded floormat that is suitable to provide comfort for prolonged standing.
Please Note: Customers outside the continental U.S. or at an APO/FPO Box please call for a customized shipping quote prior to ordering.
Logo Database: Click To Search Our Logo Database
As individual logo sizes vary, Please call for pricing on this logo mat. 866-845-1600.