Airlift Marble Antifatigue Floormat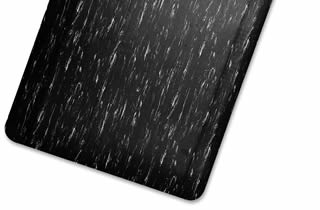 This Item Ships Free Within The Continental U.S.
Customers Outside The Continental U.S. Or At An APO/FPO Box Click Here To Submit Your Info For A Shipping Quote On This Product.
AirLift Marble Plus mats are constructed of marbleized vinyl with a sponge base which provides long-lasting worker comfort. This is an attractive and durable anti-fatigue mat for dry commercial or industrial work environments. Combines our AirLift cushion with a thick marbleized vinyl top. Offers a professional marble appearance. The smooth surface is easy for workers to pivot on and is easily swept clean, providing a low cost maintenance solution. Perfect for labratories, medical facilities, warehouse environments, chemical areas and more.
Construction: Marbleized Vinyl / Antifaigue Cushion
Product Height: 1/2"
Production Time: 5-7 Business Days