Custom Made Logo Desk Name Plate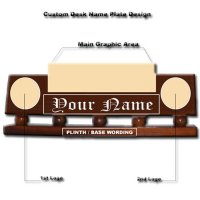 Presicion carved mahogany wood Desk Name Plates are a great way to display pride & dress up any important area. Display your, logo, insignia, crest or message in vibrant color & accurate detail.
Please Note: Customers Outside The Continental U.S. Please Call For A Customized Shipping Quote.
Army

Army Combat Infantryman Badge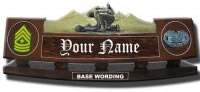 Combat Medic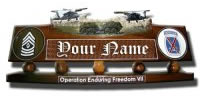 Humvee Model 1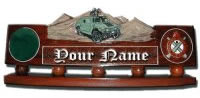 Humvee Model 2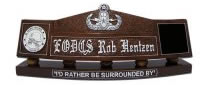 Master EOD Badge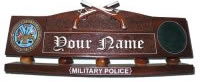 Military Police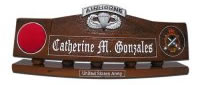 Parachutist Badge Jump Wings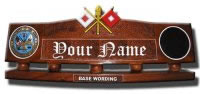 Signal Corps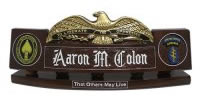 Special Forces Airborne Eagle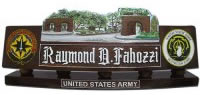 The Johnston Gate Fort Monmouth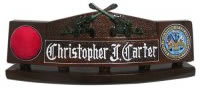 US Army Artillery Guns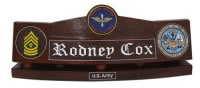 US Army Aviators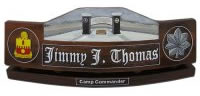 US Army Camp Buehring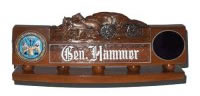 US Army Civil War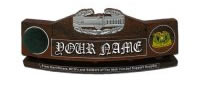 US Army Combat Action Badge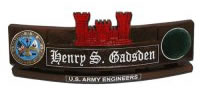 US Army Corps of Engineers USACE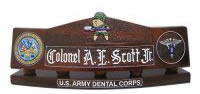 US Army Dental Corps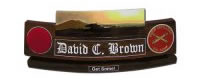 US Army Field Artillery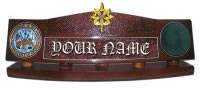 US Army Military Intelligence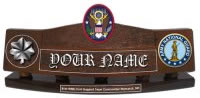 US Army National Guard Civil Suppport Teams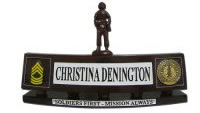 US Army National Guard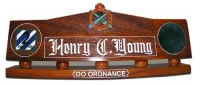 US Army Ordnance Corps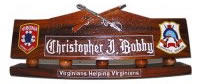 US Army Rifle and Sword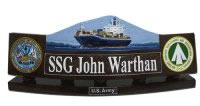 US Army SDDC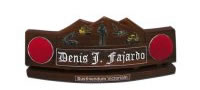 US Army Soldier and Trucks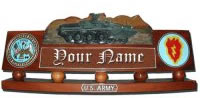 US Army Stryker Brigade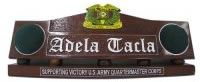 US Army Supporting Victory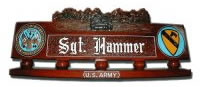 US Army Tank Model 1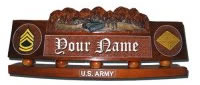 US Army Tank Model 2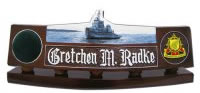 US Army Tug Boat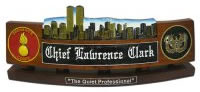 US Army Twin Tower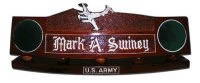 US Army UV 18 Twin Otter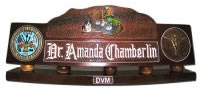 US-Army Veterinary Corps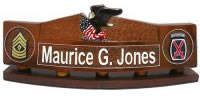 US Eagle and Flag odel 3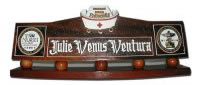 Military Nurses
Air Force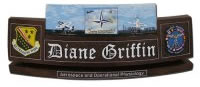 Aerospace and Physiology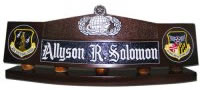 Command Manpower and Personnel Badge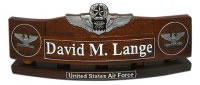 Command Navigator Wings Insignia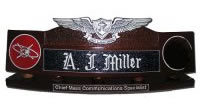 Enlisted Aviation Warfare Specialist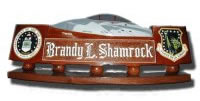 F 15 Deluxe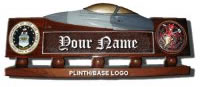 F 16 Deluxe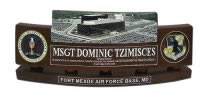 Fort Meade AFB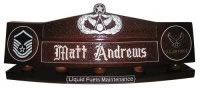 Master Civil ngineer Badge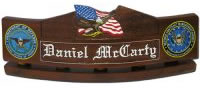 US Eagle and Flag odel 2
USAF Maintenance Badge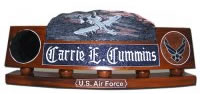 USAF A 10 Thunderbolt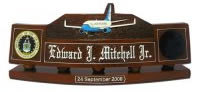 USAF Boeing 747 200B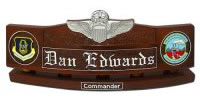 USAF Command Pilot Wings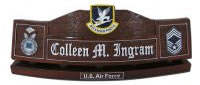 USAF Defensor Fortis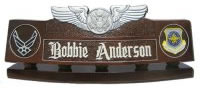 USAF Enlisted Aircrew Badge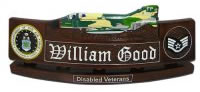 USAF F 4D Phantom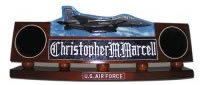 USAF F15 E Strike Eagle Model 1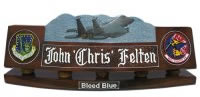 USAF F15 E Strike Eagle Model 2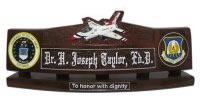 USAF F16 Fighting Falcon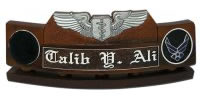 USAF Flight Nurse Badge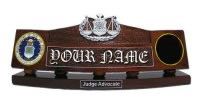 USAF Judge Advocate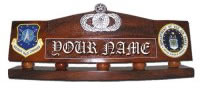 USAF Master Acquisition And Financial Mgmt Badge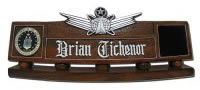 USAF Master Space Missile Badge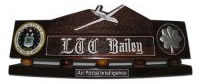 USAF RQ 4B Global Hawk
Navy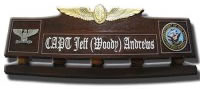 Air Physiology Wing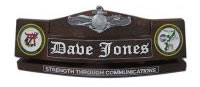 EIDWS Insignia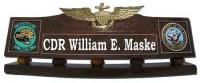 Naval Aviator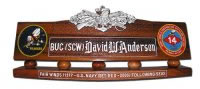 Seabee Combat Warfare Specialist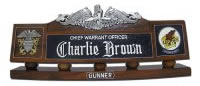 Submarine Warfare Insignia

US Navy USCG USMC Enlisted Aircrew Badge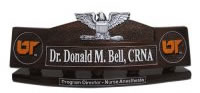 USCG USN Captain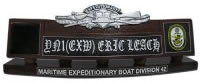 USN EEWS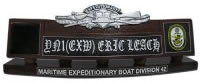 USN EEWS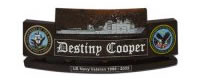 USN Harpers Ferry Class LSD 49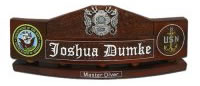 USN Master Diver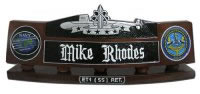 USN Submarine Patrol Insignia
Marines

USMC Large 2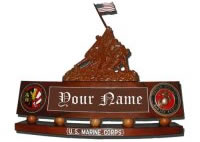 Iwo Jima Flag Raising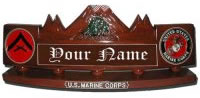 Iwo Jima Mount Suribachi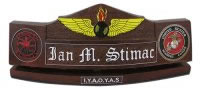 Marine Corps NAO Wings Insignia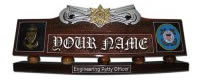 USCG Boat Force Operations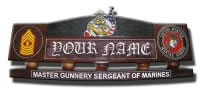 USMC Bulldog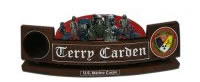 USMC CBRN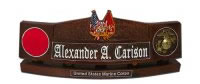 USMC Eagle Globe & Anchor with Flags Model 1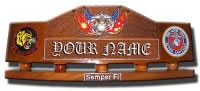 USMC Eagle Globe-& Anchor with Flags Model 2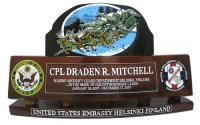 USMC ESG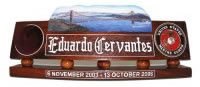 USMC Golden Gate Bridge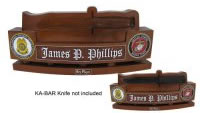 USMC KA BAR Knife Holder

USMC Officers Sword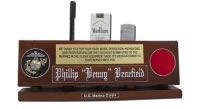 USMC Organizer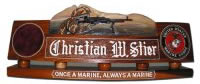 USMC Soldiers in Action
Coast Guard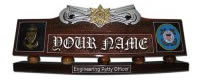 USCG Boat Force Operations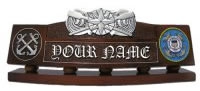 USCG Coxswain Pin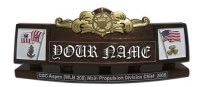 USCG Cutterman Badge
USCG Dallas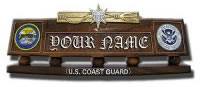 USCG Marine Safety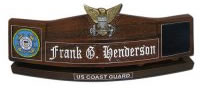 USCG Officer Insignia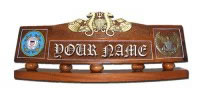 USCG Port Security Warfare Officer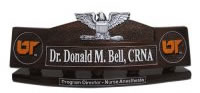 USCG USN Captain
Federal Agencies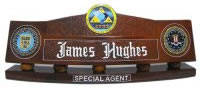 FBI Joint Terrorism Task Force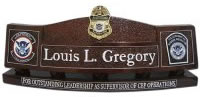 US Customs & Border Protection
Police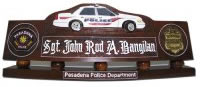 Police Patrol Car Model 1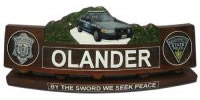 Police Patrol Car Model 2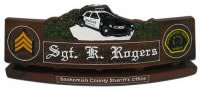 Police Patrol Car Model 3
Fire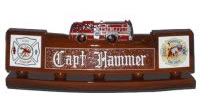 Fire Truck Model 1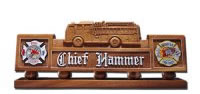 Fire Truck Model 2
Education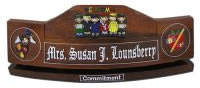 Teachers Model 1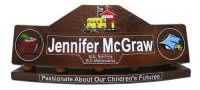 Teachers Model 2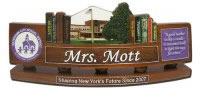 Teachers Model 3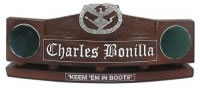 Career Counselor Badge
Legal

Attorneys Office