Flocked Olefin Custom Logo Mat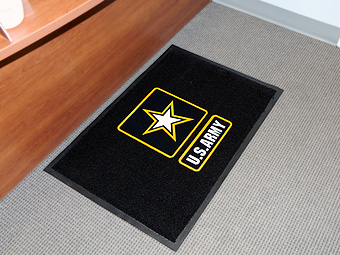 Click For Instructions: How To Order This Logo Mat.
Free Shipping: Within The Continental U.S.
Click For Instructions: Customers Outside The Continental US, Customers At APO-FPO Boxes.
Logo mats with corporate names, slogans, or safety reminders are a welcome addition to any place of business. Flocked mats provide a crisp, clean logo image. Nylon flock is permanently embedded into the mats surface creating strong visual effects with a slightly raised imprint. Logos are printed on the mat's surface with state-of-the-art digital printers, providing excellent detail. This mat is a great choice for high volume purchasing, corporate gift giving, promotional marketing, commercial real estate developments or facility wide uprades.
Construction: Olefin Fibers
Backing: Vinyl
Fabric Weight: 18 oz
Product Height: -3/8"
Production Time: 3-4 Weeks.
Imprintable Area:
02' x 03' - 16" x 24"
03' x 04' - 22" x 30"
03' x 05' - 22" x 30"
04' x 06' - 26" x 32"
04' x 08' - 26" x 32"
03' x 10' - 24" x 32"
04' x 10' - 24" x 32"
Click To Search Our Logo Database
Please Note: This database is for reference only. We will need you to furnish us with your logo file in order for a mat to be produced.
MAT COLOR SWATCHES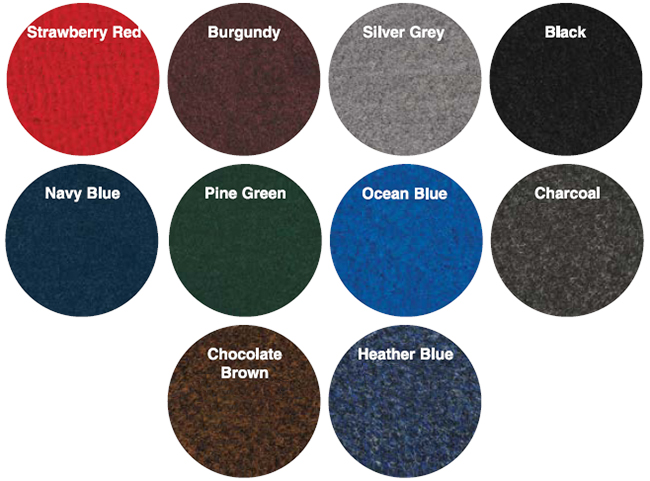 LOGO COLOR SWATCHES