SafetyGrid Sport Elevated Grid Matting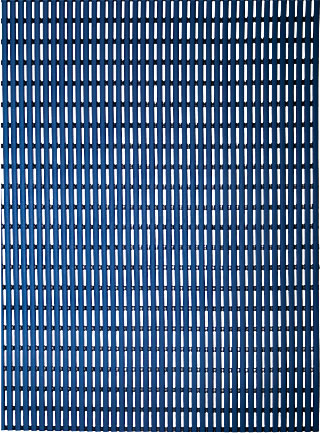 This Item Ships Free Within The Continental U.S.
Customers Outside The Continental U.S. Or At An APO/FPO Box Click Here To Submit Your Info For A Shipping Quote On This Product.
Perfect self draining safety matting for indoors or outdoors sports and leisure applications.
Provides superb omni-directional drainage for any amount of water, fluids or unwanted debris. Specialized embossed slip-resistant surface with antibacterial and anti-fungal additives for extra hygiene protection in locations where bacteria tends to accumulate. Constructed from resilient, non-porous PVC sections with channelled underbars. Provides an area of solid color for walking awareness & safety focus. Safety Grid Sport Matting is an effective barefoot wet area solution that is hygienic, UV resistant, easy to maintain.
Construction: Extruded PVC
Product Height: 3/8
Production Time: 10-14